Improving clients' branding with persuasive marketing solutions
To help our clients' grow their businesses, we have created strategic marketing plans, updated websites, refreshed branding and revised marketing efforts to attract new customers into their pipelines.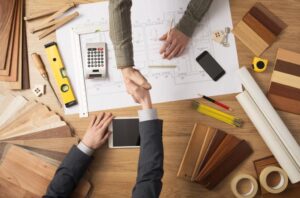 Primarily a B2B marketing firm, we focus on helping industrial manufacturers.
Currently, many of our clients are manufacturing companies and professional service firms.
In the early years, we worked with a wide variety of clients. Starting with consumer product manufacturers and packaged goods, we expanded our services to include in industrial contract manufacturers and high tech companies that have difficult-to-describe technology.
Starting in 2001, we have helped business- to-business firms, including metal stampers, industrial manufacturers, machinists, Tier 2 and 3 suppliers, and component manufacturers.
Since 2003, we have served several medical practices including medical practices that focus on dentistry, plastic surgery, cardiology, ophthalmology, and urology.
Beyond that, we have helped launch retail categories for a wide variety of product such as: brakes, health and fitness programs, battery chargers, pet product, and converters.
We created marketing materials targeting investors and new customers for a pharmaceutical improvements company, an alternative fuel manufacture, and a company whose products helps those who don't have the ability to speak aloud.
Amidst the variety of products and target markets, we've been successful in providing strong marketing direction and implementation of a plan that gets the company to the next level.
Digital and Electronic Marketing
We have helped our clients create an online presence from desktop, to mobile visibility.

We have helped many companies build awareness and get their story told to their target audiences. Most of all, we've made a difference in their business. Some recent websites: Massage Center of Hudson, R Grell Woodworking, Project Technologies & Services, and others.
Some Marketing Solutions Highlights:
Developed a new look and logo
Created new corporate identity with the new company name
Brainstormed new tag lines
Provided PowerPoint sales presentation with new look, logo and benefits to increase close rate
Designed new websites with SEO and conversion
Developed marketing strategy that helped to attract potential customers and convert them into revenue producing accounts.
Reached out to potential customers, and as a result, built awareness of clients' key capabilities and services
Created a strong public relations program of key messages to identify media that could reach and influence their target market
Analyzed angles that attracted the media and conveyed the story to reassure current customers and attract new customers
Contact us today for specifics that relate to your business and to find out how we can help you!