Click on the following headlines to find the marketing & branding news from Marketing Resources & Results, including new product launches, services offered, events scheduled and personnel added.
Firm adds New Service: Podcasting – Recording, Editing and Promoting
Marketing Firm in Ohio Celebrates 21 Years
Marketing Consultant to Present Trade Show Workshop in Akron
Marketing Resources & Results Recognized by the Secretary of the State of Ohio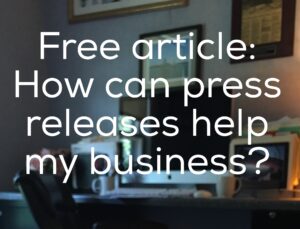 Women Business Enterprise National Certification
Branding Expert to Speak at Ohio Foreign Commerce Association Meeting
Marketing Resources & Results Awarded Women's Business Enterprise Certification
Marketing Resources & Results, Inc. Welcomes Greg Sikora as Graphic and Web Designer
Marketing Resources & Results Owner to Speak at KNOW Workshop On How to Use Blogging for Your Business
Northeast Ohio Online Marketing Expert Presents at the National Conversion Conference
Branding & Marketing Adds Jobs Board for Marketing Positions
Wondering how you can have extensive news articles for your business?  Contact us today to find out how we can help you improve your visibility with your target market by building your PR and social media program.